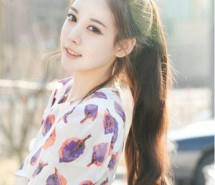 When I started working at Chez Panisse, there was something called crème anglaise on the menu…and my job was to make it. Of course, I had no idea what crème anglaise was – other than something with a funny name that I got in trouble for pronouncing wrong on several occasions
wood bookcases
. But I pretended I knew what it was when everyone was talking about making it to go with the desserts. And luckily for my career, after a few years, I probably made at least one batch everyday for the next thirteen years, and stirring up a batch of crème anglaise became second nature to me
mothers day flowers deliver
.
Also when I started at the restaurant, I was told I needed four things: A chef's knife, a paring knife, a bread knife, and a zester. So I bought a slightly fancy German one with five wide holes, whose sharpness was a revelation and it took wide strips of zest off a lemon or an orange in one easy motion This was before the advent of rasp-style zesters, which I usually reach for, but when I moved to France
craft embellishment storage
, I brought along my trusty zester which I've kept close by since 1983, and it's still as sharp and as easy to use as the day I bought it.